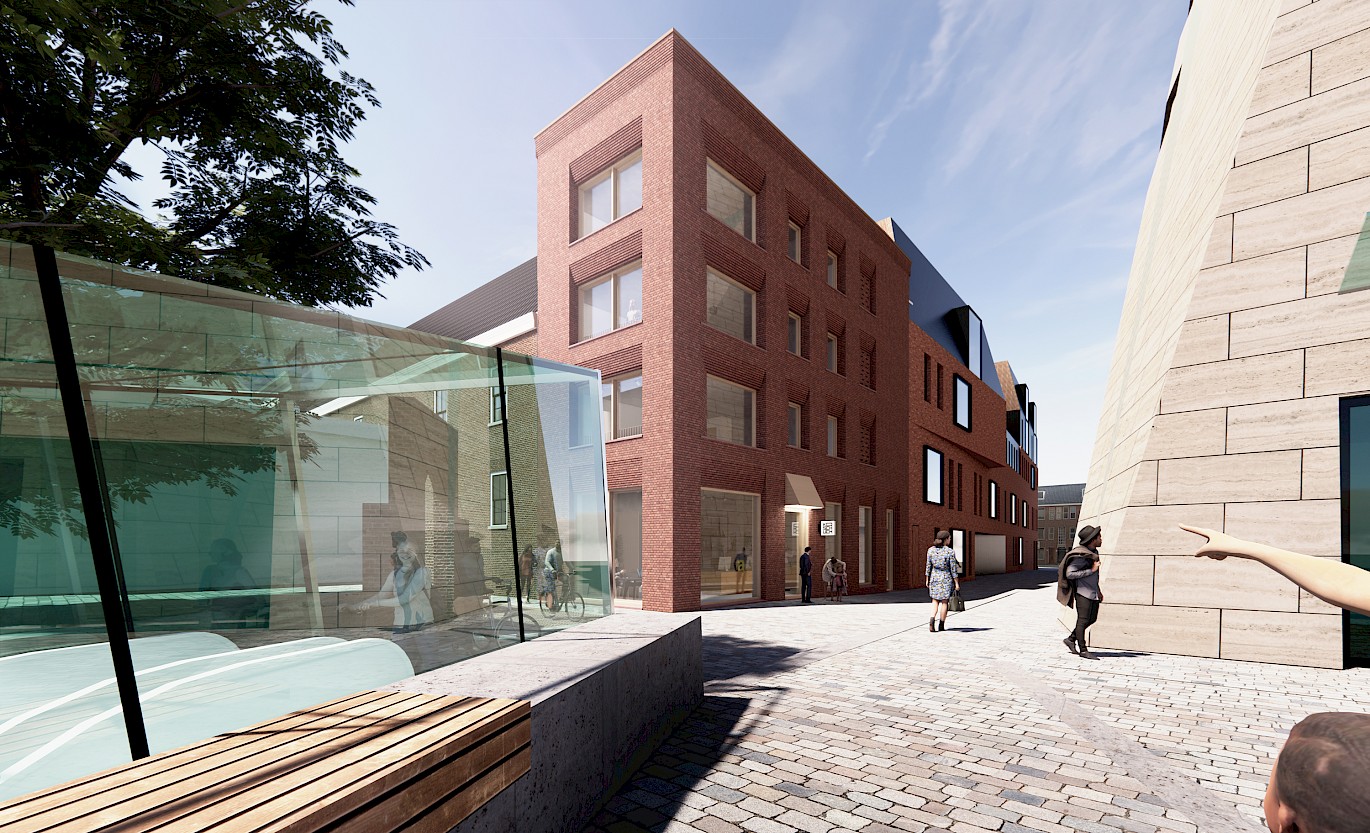 2023.01.20 - Voor Hoekblok is op December de definitief ontwerp afgerond
The final design for Hoekblok was delivered during the last month of December! This project is a small mixed use (commercial + housing) building located in the sensitive old city centre of Grogingen.
We look forward to continue working on this very interesting design. Follow our website for more future news regarding the project.