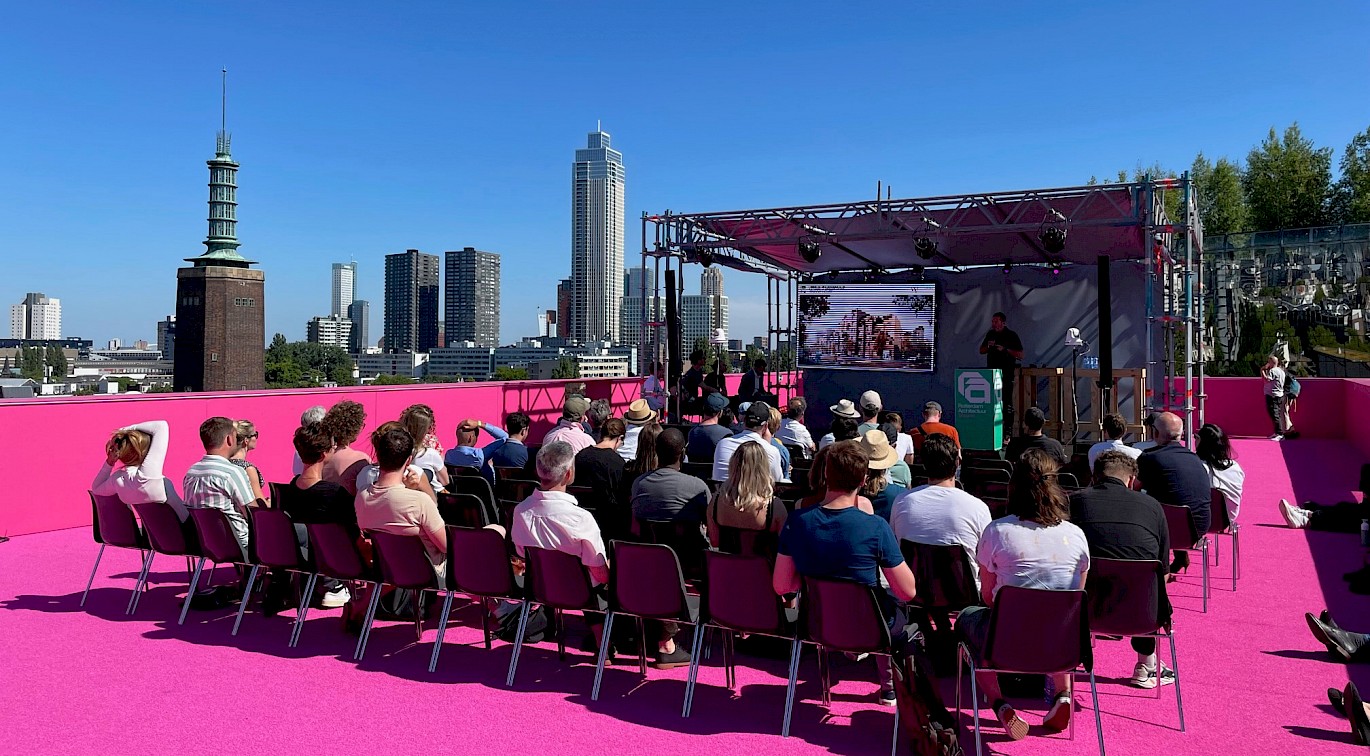 2022.06.23 - 'Stacked living for families' - Architectenweb Symposium
Last Wednesday, June 22th, Architectenweb organized a symposium within the ''Rotterdam Architecture Month''.
Density, housing and the stacking of family homes in the city were the main topics. As the weather helped the presentations took place on Het Podium on top of Het Nieuwe Instituut with a fantastic view over the city of Rotterdam!
We are honoured to have Patrick Koschuch presenting amongst other architects such as Jeroen Atteveld (Heren 5 Architecten), Jannie Vinke (ANA Architecten), Laurens Boodt (Laurens Boodt Architect) and Jago van Bergen (van Bergen Kolpa architects).