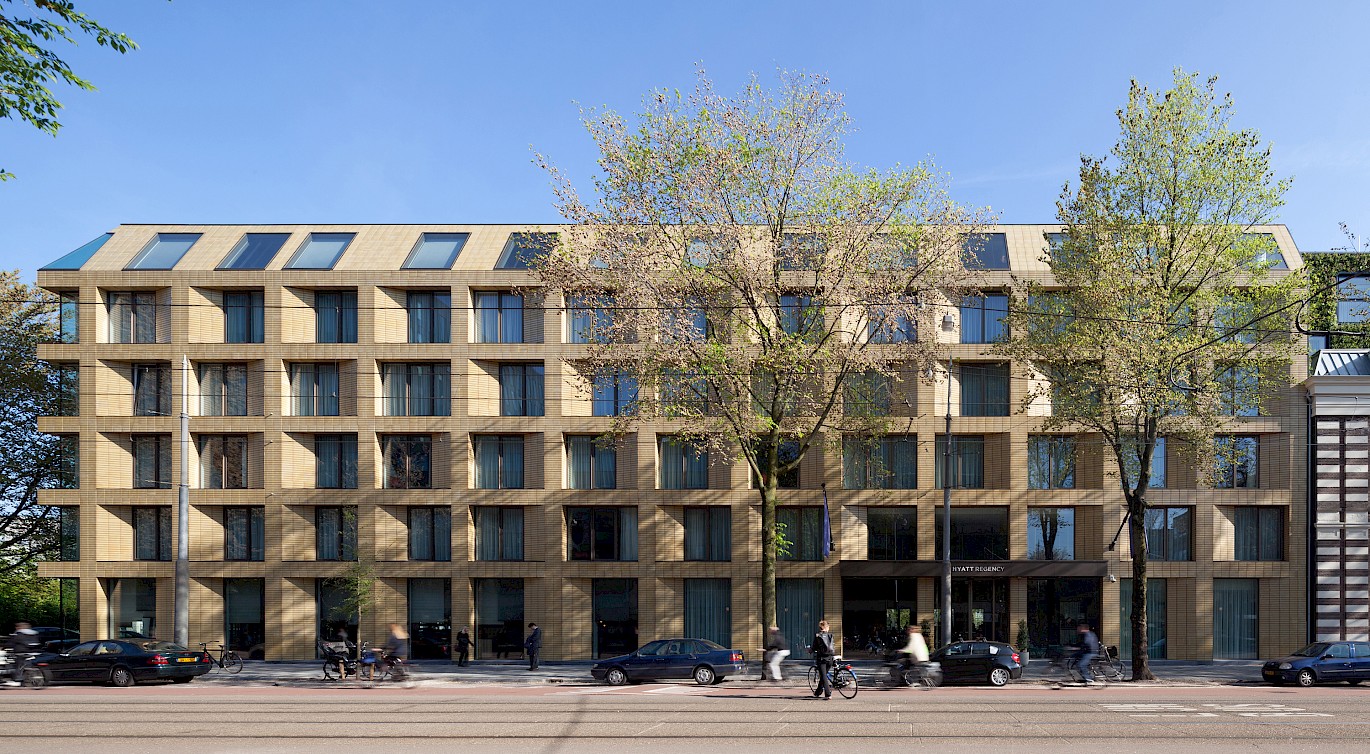 2016
Spinoza Hotel
Amsterdam, NL
Situated on the site of a former children's hospital on the Sarphatistraat in Amsterdam, the 5 star Hyatt Regency hotel, will be the first of its kind in the Netherlands. The historic hospital building is transformed as part of a new 211 room hotel. In addition, the building contains all the amenities that one can expect from an international 5-star hotel, with a conference centre, bars, a restaurant with terrace, and accessible spa and fitness facilities.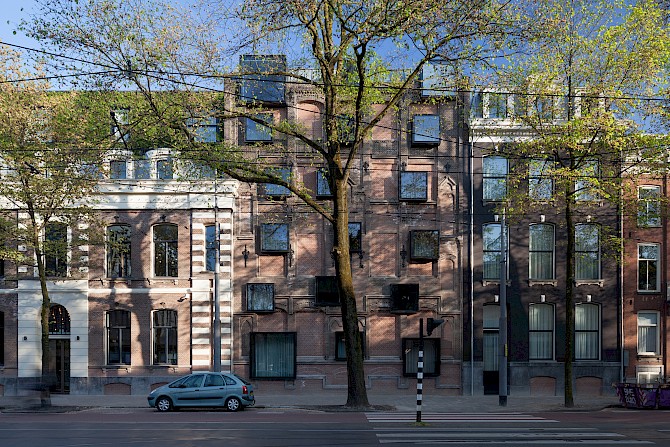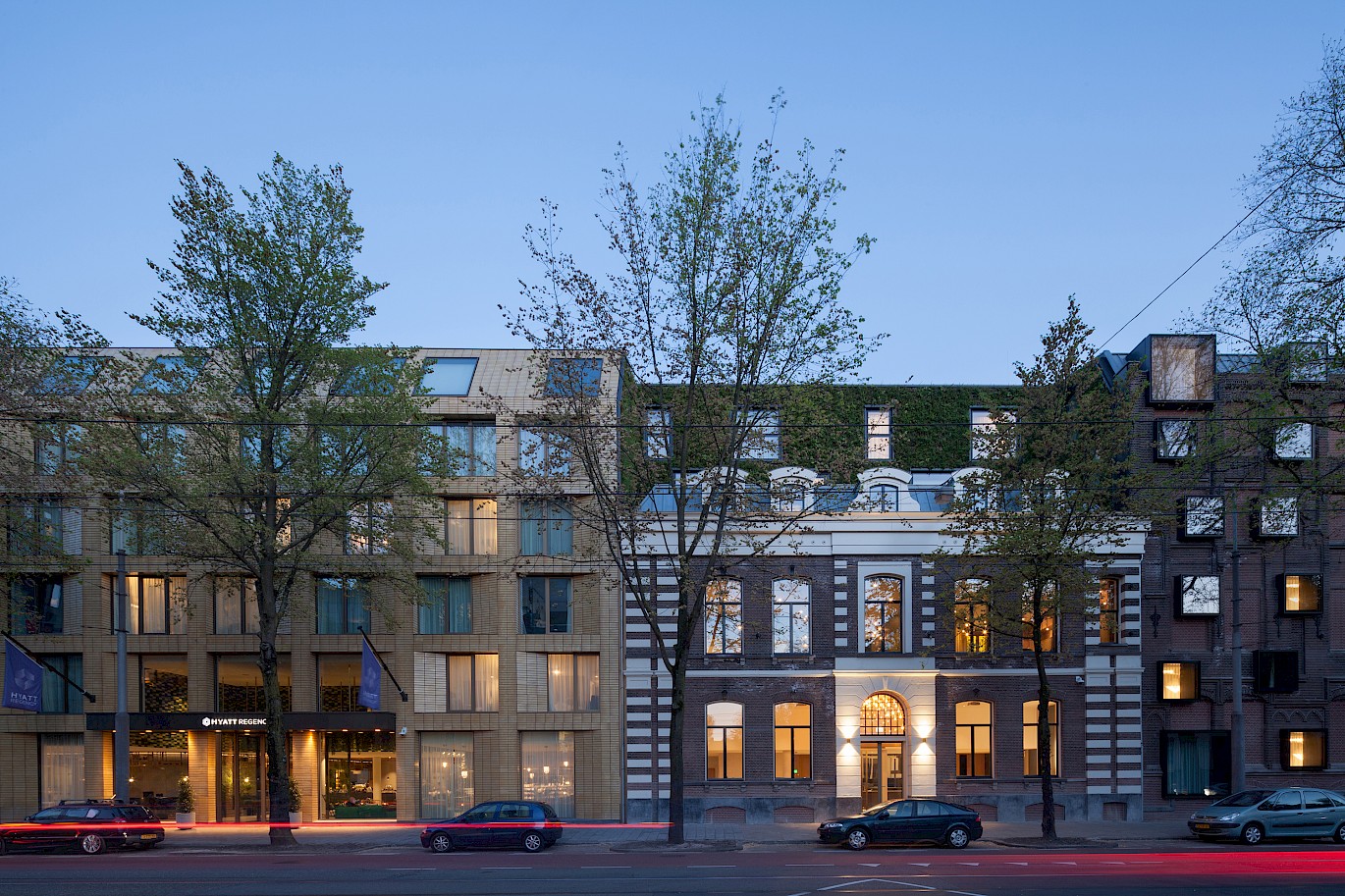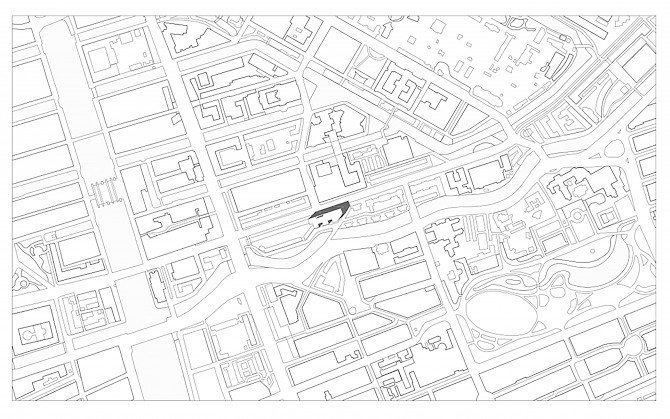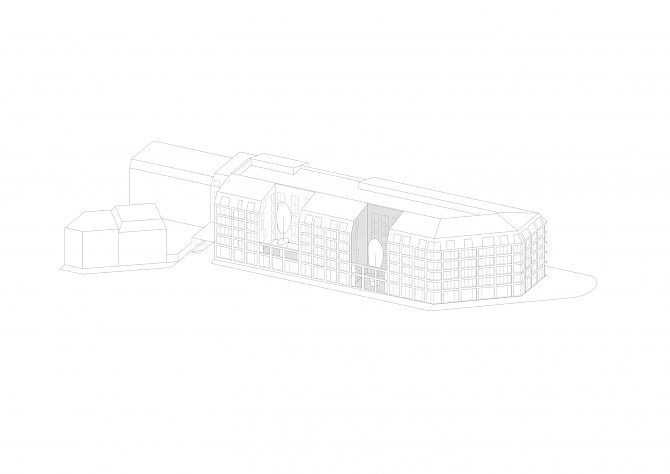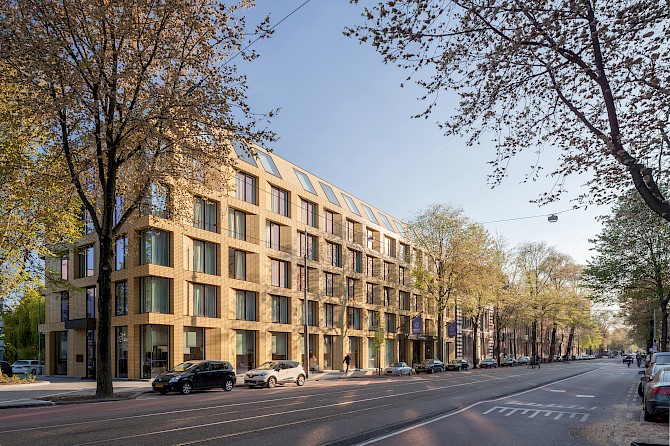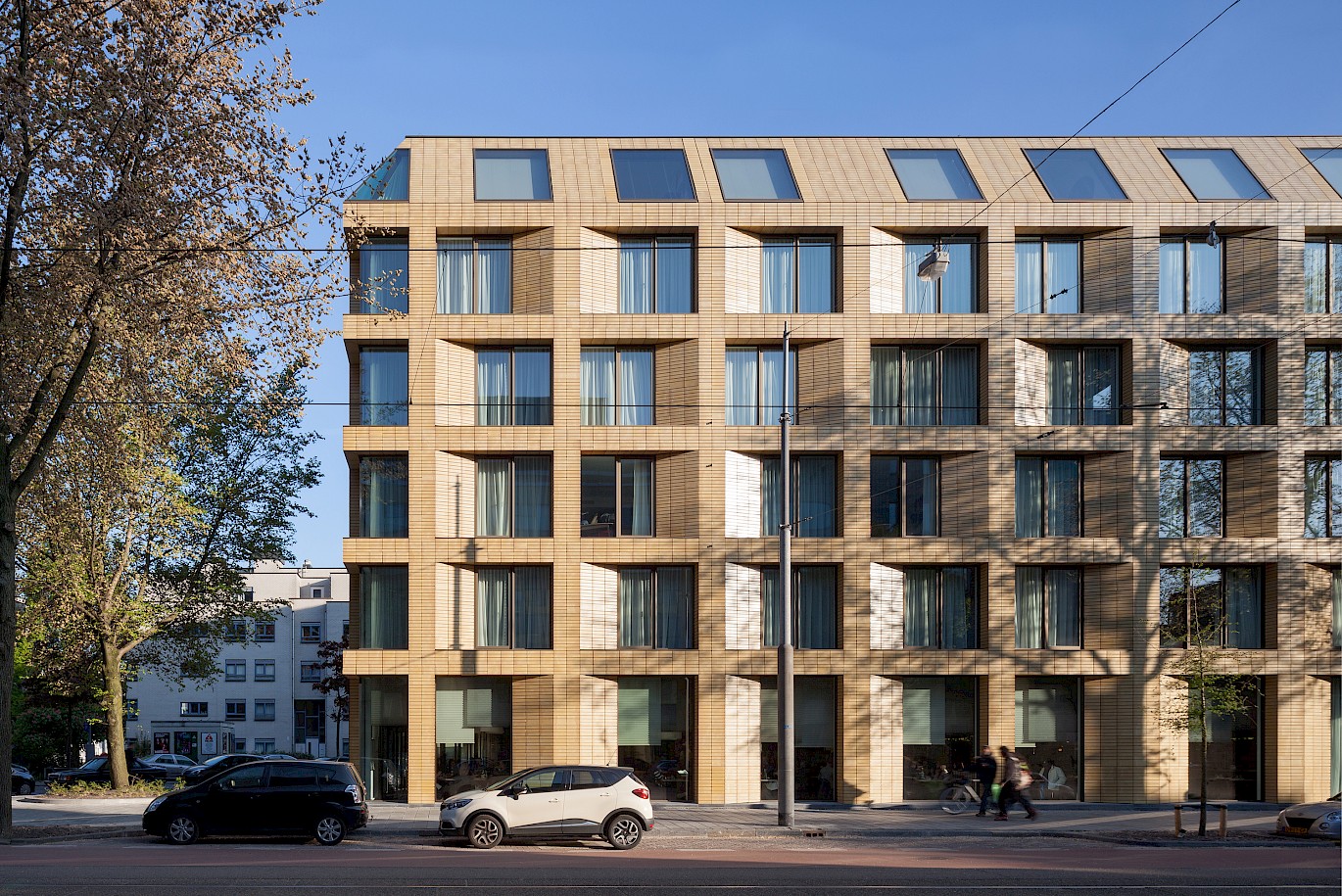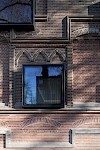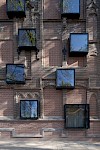 The main challenge in designing the new hotel was developing an architectural language that does justice to the layers of history within this complex context. This has been achieved in an architectural sense through the conservation of three historic façades, transforming each in their own unique manner to fit into the new structure of the building. The new addition represents a transition from the small scale plot sizes that you can find in surrounding buildings to a larger scale through the building's volume, the design of the façade and material use. The latter refers to the large scale barrack buildings further along the Sarphatistraat.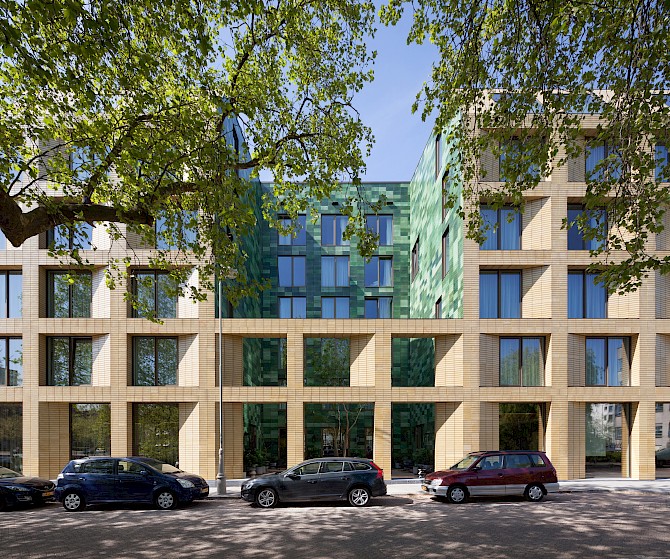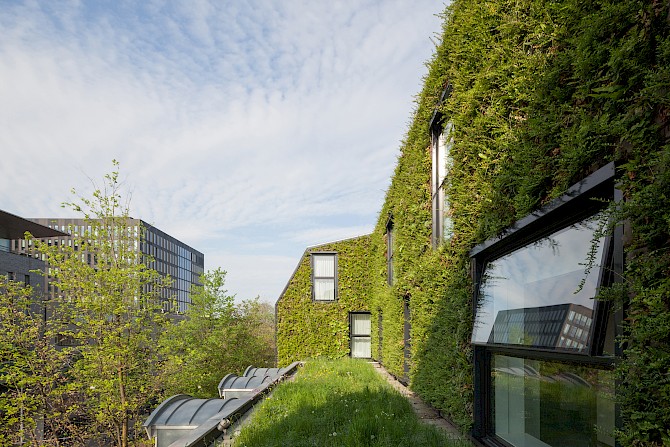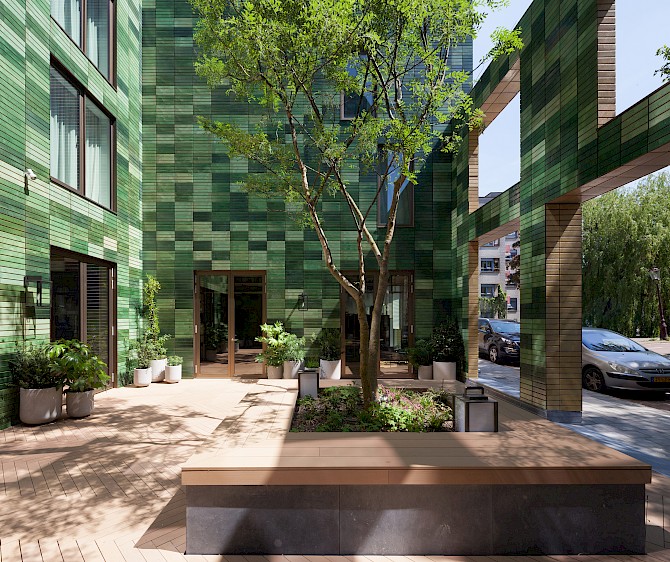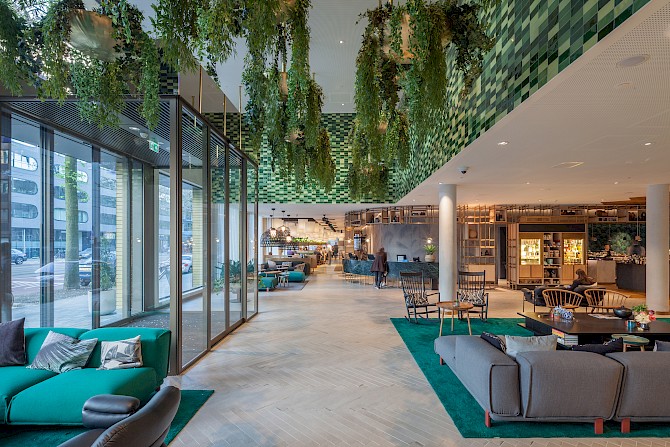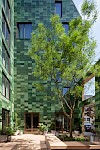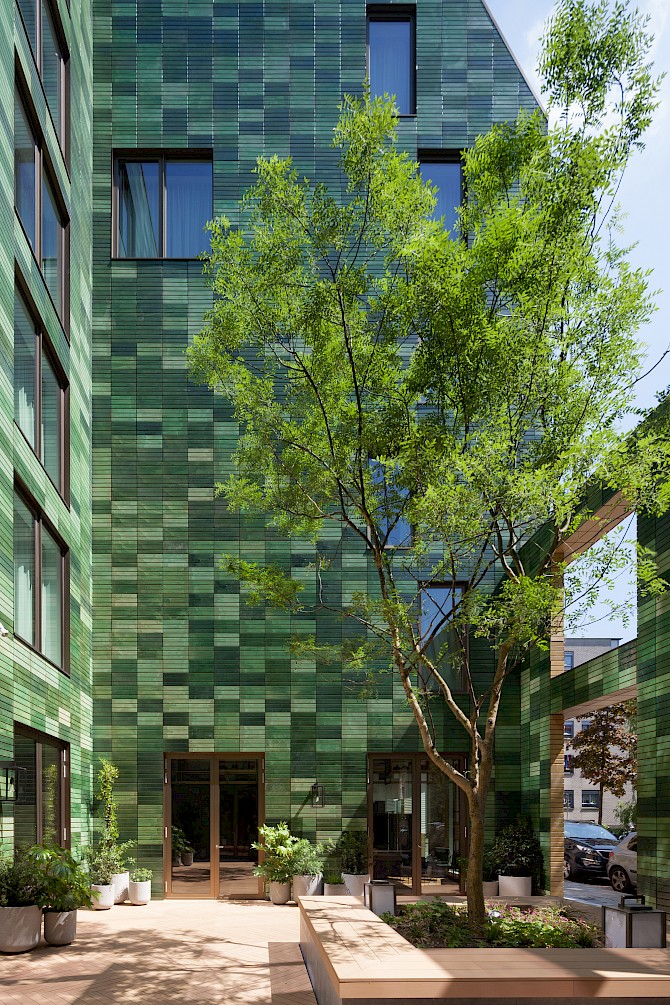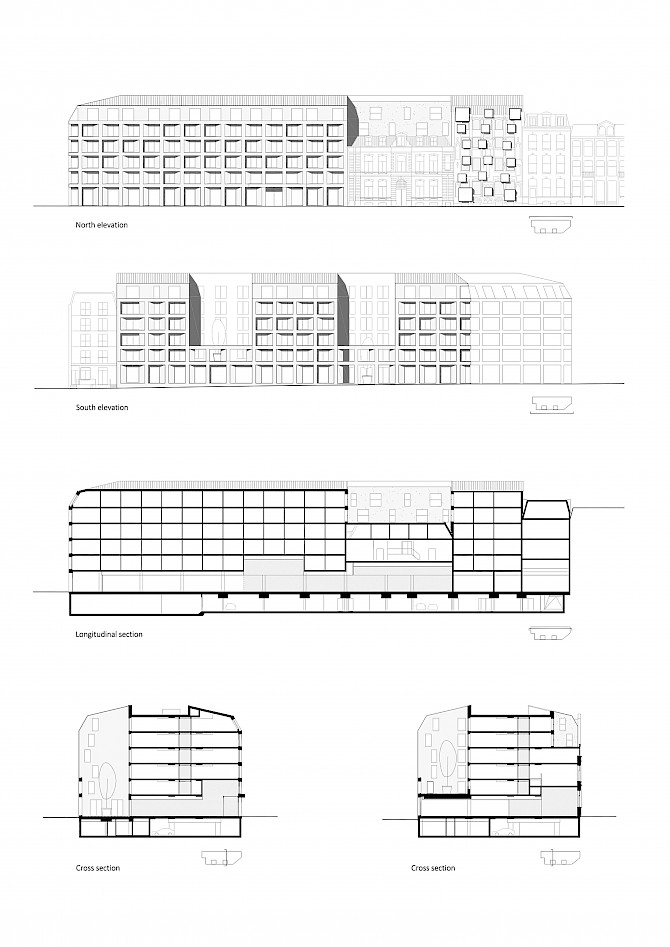 The building is as transparent as possible on street level where public or urban programme is situated. The site itself dictated a compact volume that maximizes the efficient use of the plot and internal programmatic relations.
The building design has been awarded a BREEAM Excellent certificate due to its sustainable design. The building will use 20% less energy than conventional building and a reduction of 20% in CO2 emissions. All the sustainable features considered the Hyatt Regency Spinoza Hotel is the most sustainable hotel in The Netherlands.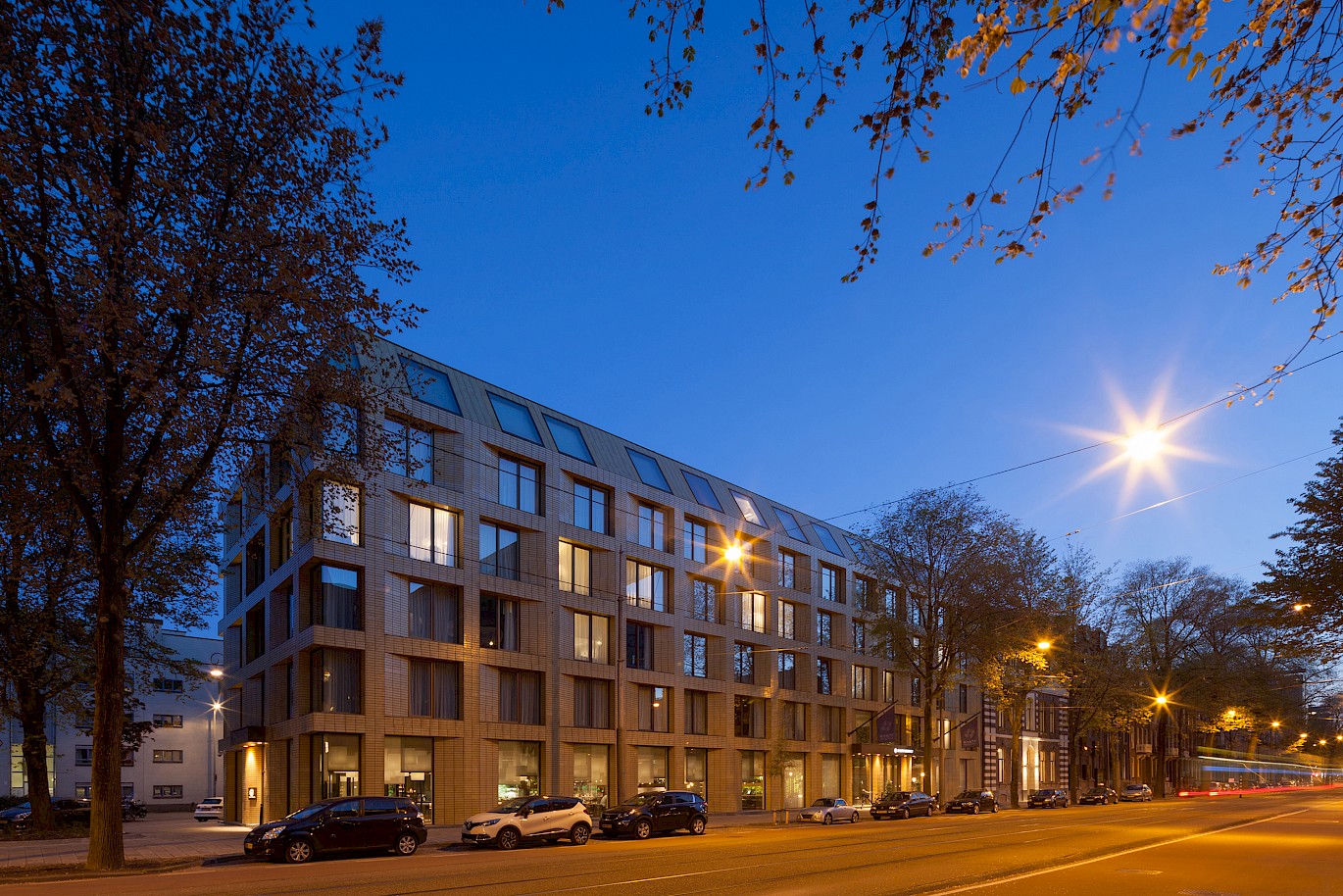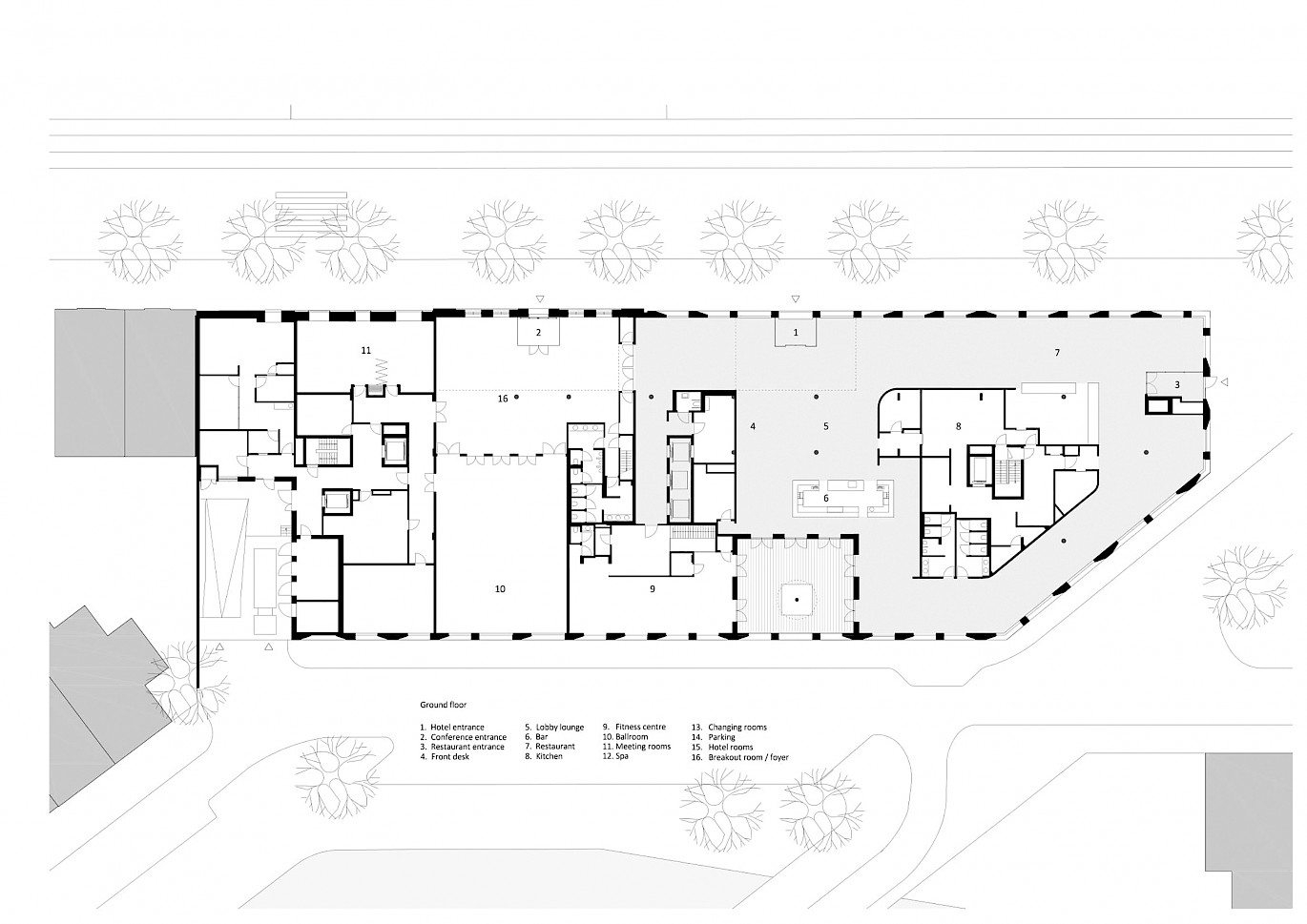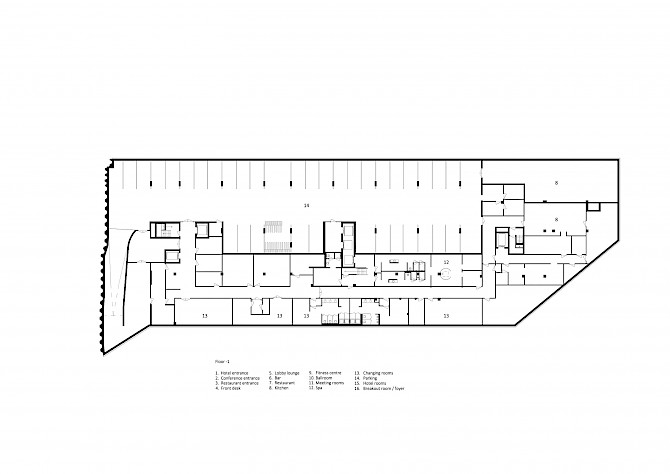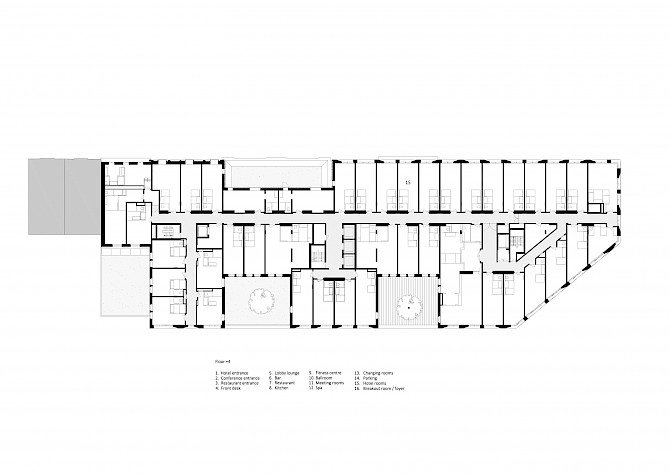 ---
Location: Amsterdam, The Netherlands
Stage: Completed
Function: Hospitality
Program: 5 star hotel, horeca
Gross Floor Area: 17,000m2
Date commission: 2013
Date construction: 2014 - 2016
Design Team: Jordy Herfst, Benjamin Filbey, Hesh Fekry, Klaas Reinder Sluijs, Rene Bos
Client: Aedes, UBM & Hyatt Regency
Contractor: Hurks Bouw
Structural engineer: Van Rossum B.V.
Sustainability advisor: Build2Live (The Hague)
Interior design: Concrete (Amsterdam) + Jestico+Whiles (London)
Photographs: Bart van Hoek
©Van Dongen- Koschuch