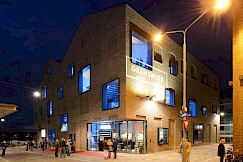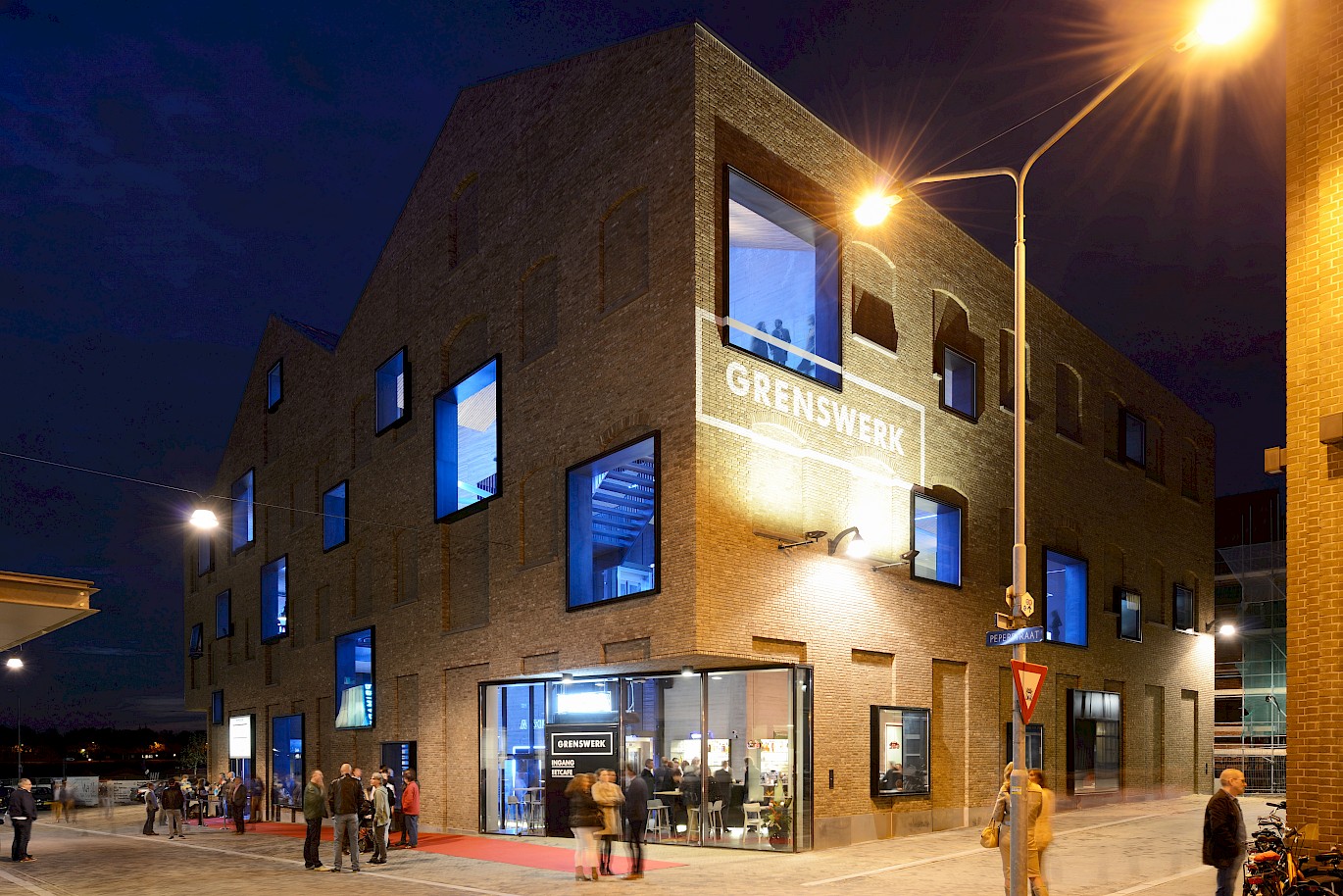 2014
Poppodium Grenswerk
Venlo, NL
Grenswerk, part of the medieval city on the Maas River, is the creative and cultural heart of Venlo. Specifically the parcelling, typical of old town structures, was the carrier of new architectural developments in the urban design plan. Following zoning regulations, the building envelope consists of a volume fitting for residential functions. In order to distinguishing itself from the context, we chose for an elegant and sturdy volume that corresponds with the typology of a warehouse.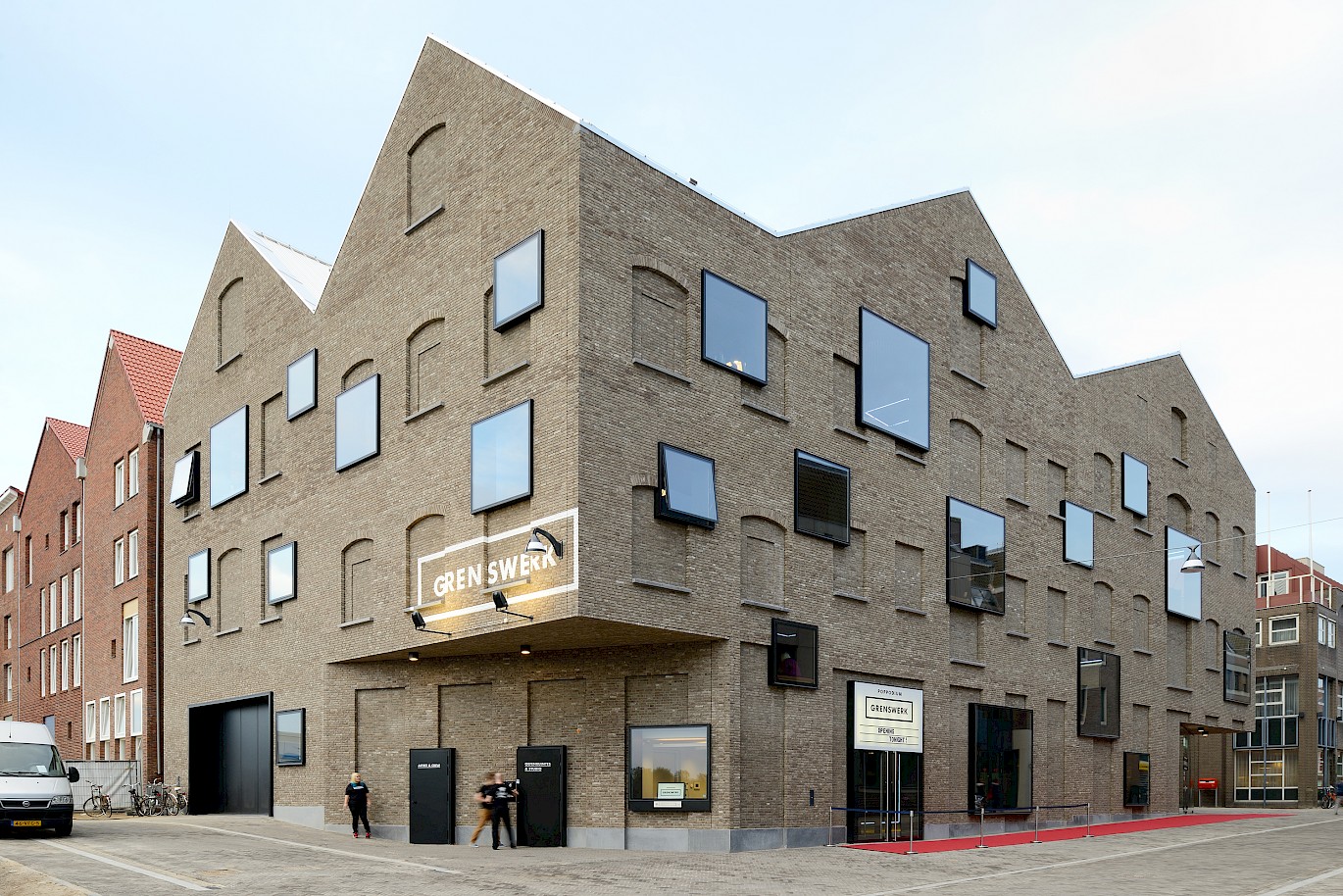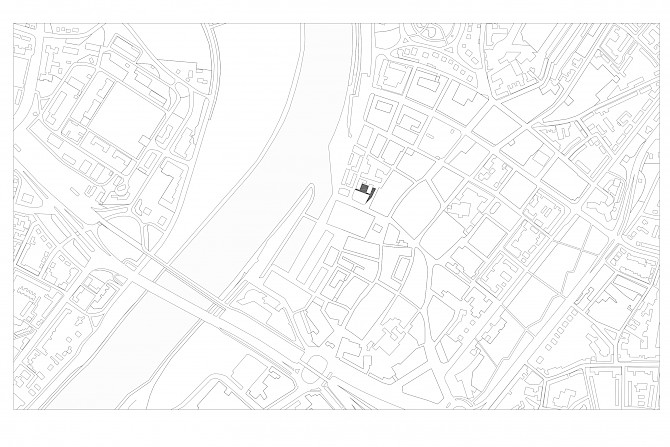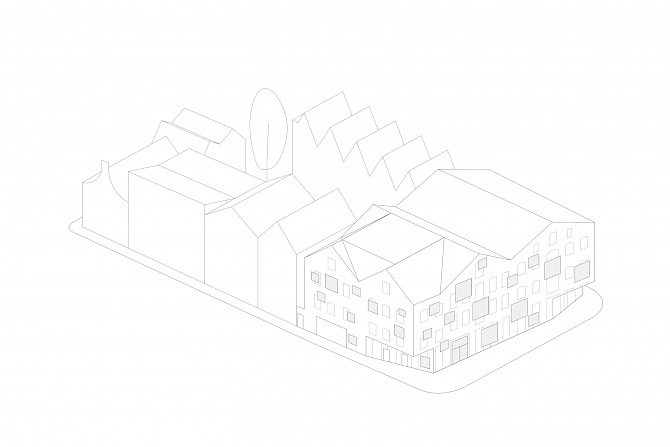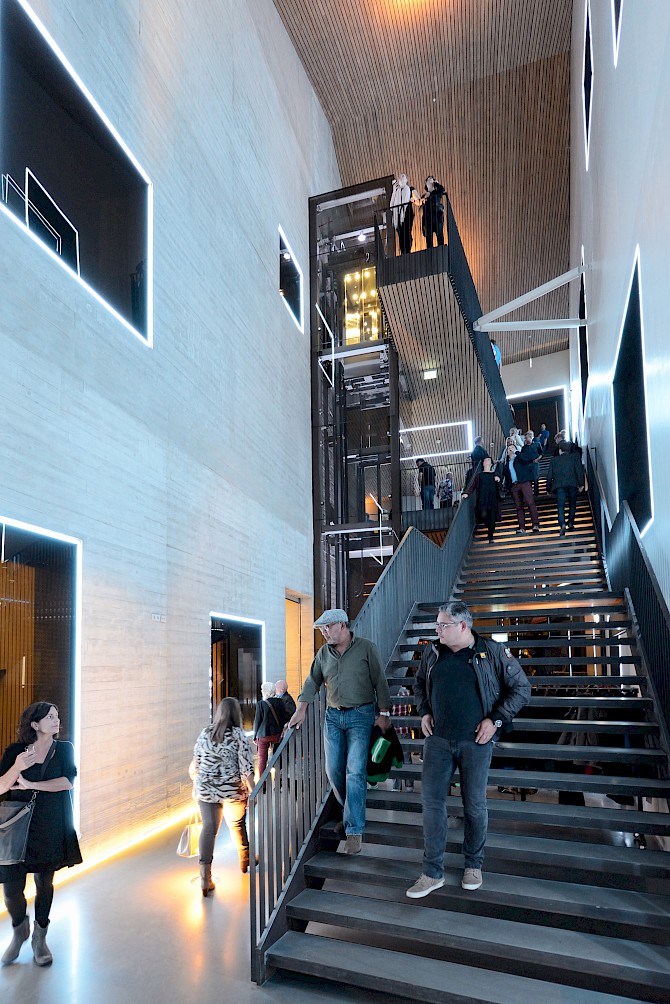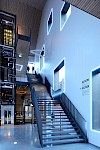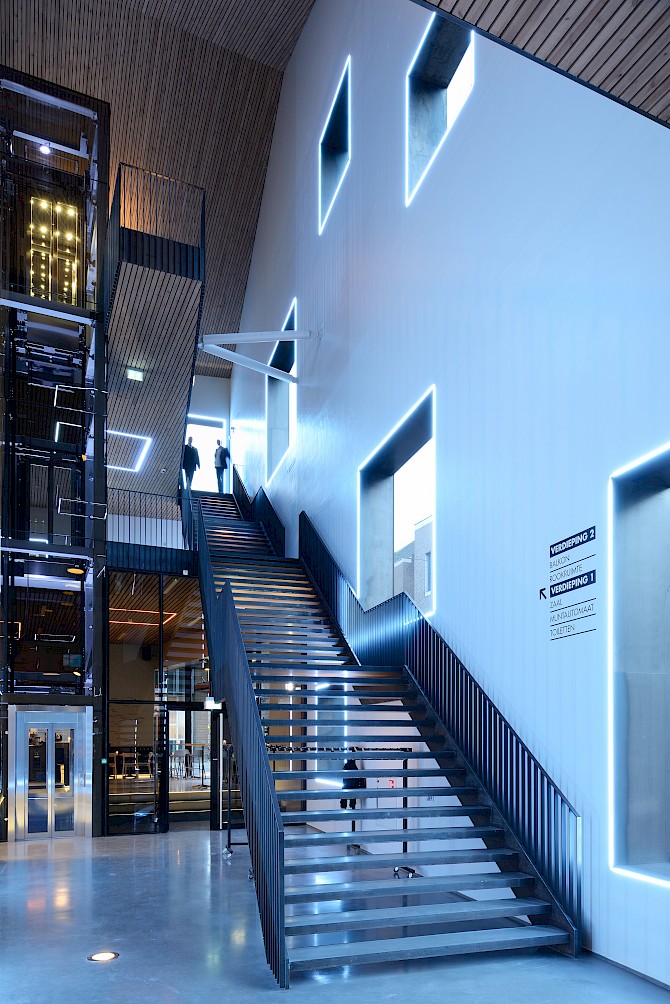 In this way the volume was able to blend elegantly into the dense urban environment. The new pop temple has a pitched or hooded roof, in accordance to the urban plan. The roof structure was further developed to become one of the main characteristics of the building, an architectural statement. From the entrance the roof structure is exposed, continuing into the main hall, enhancing its unique experience.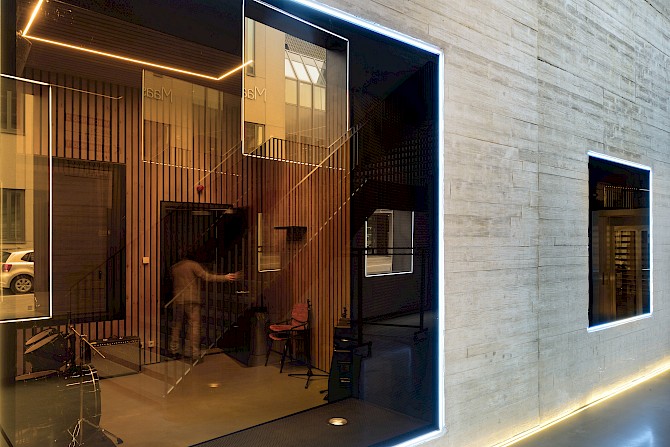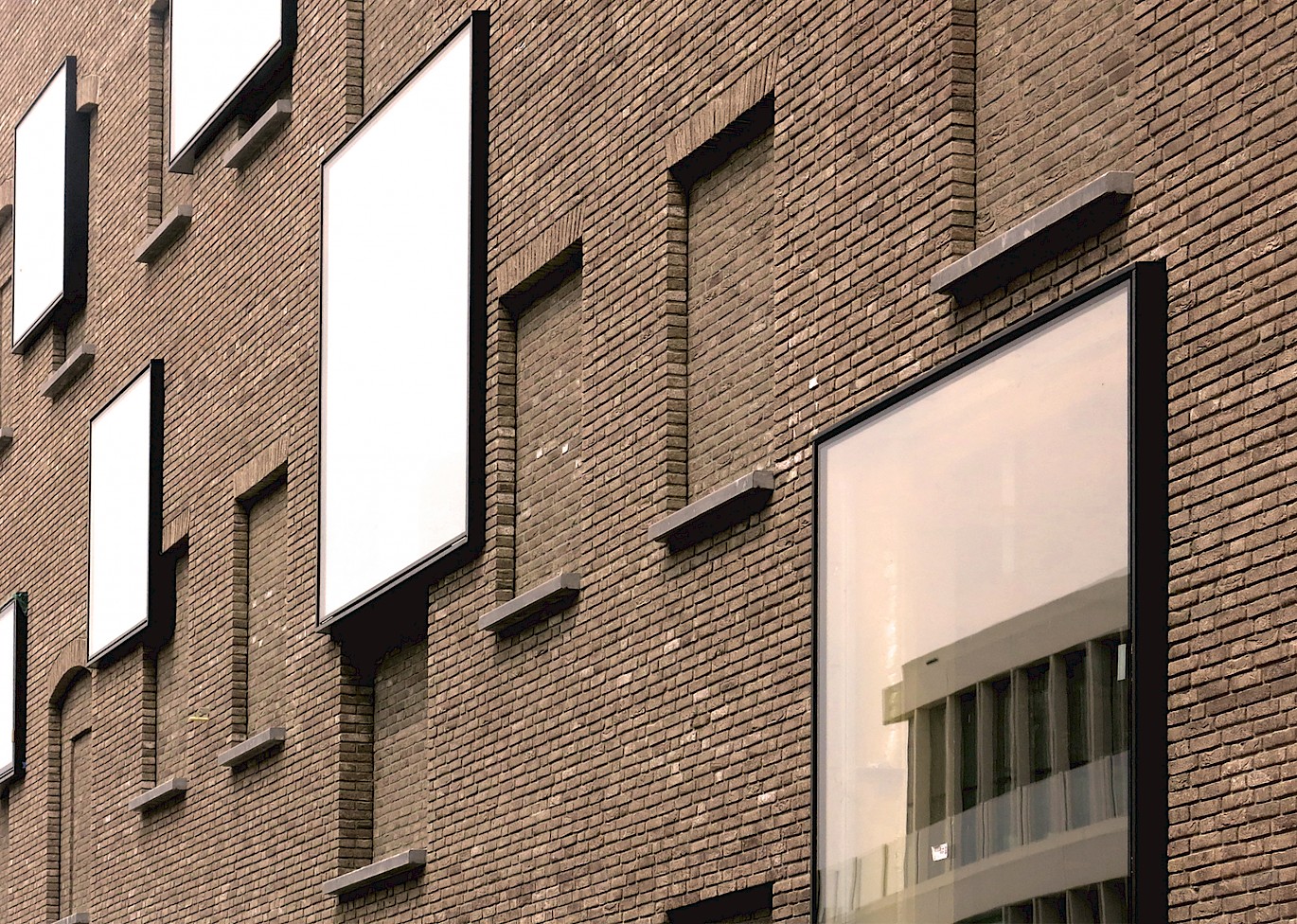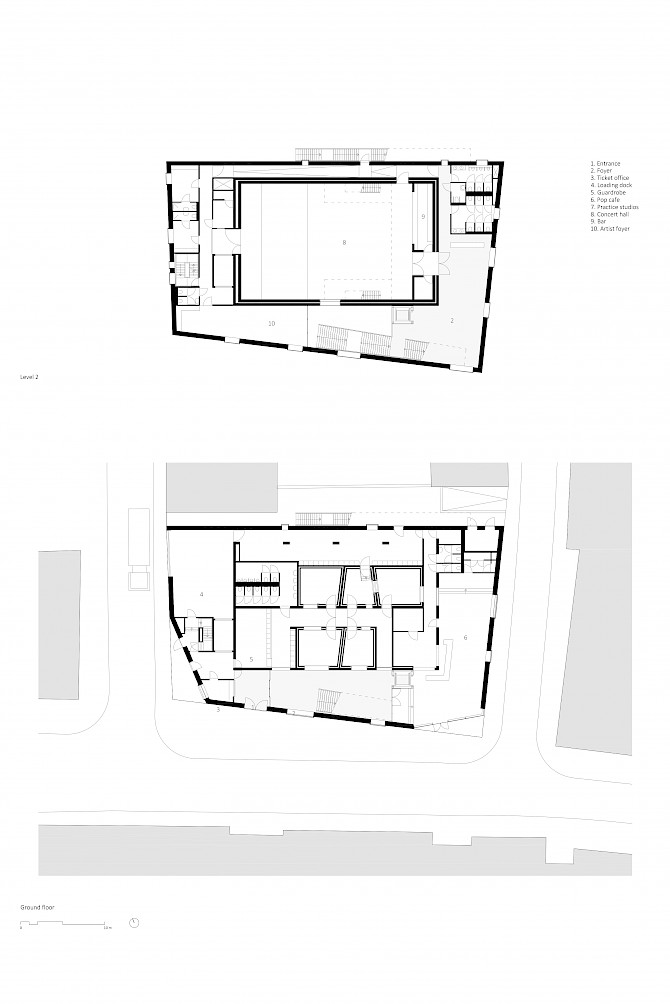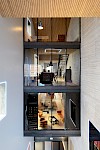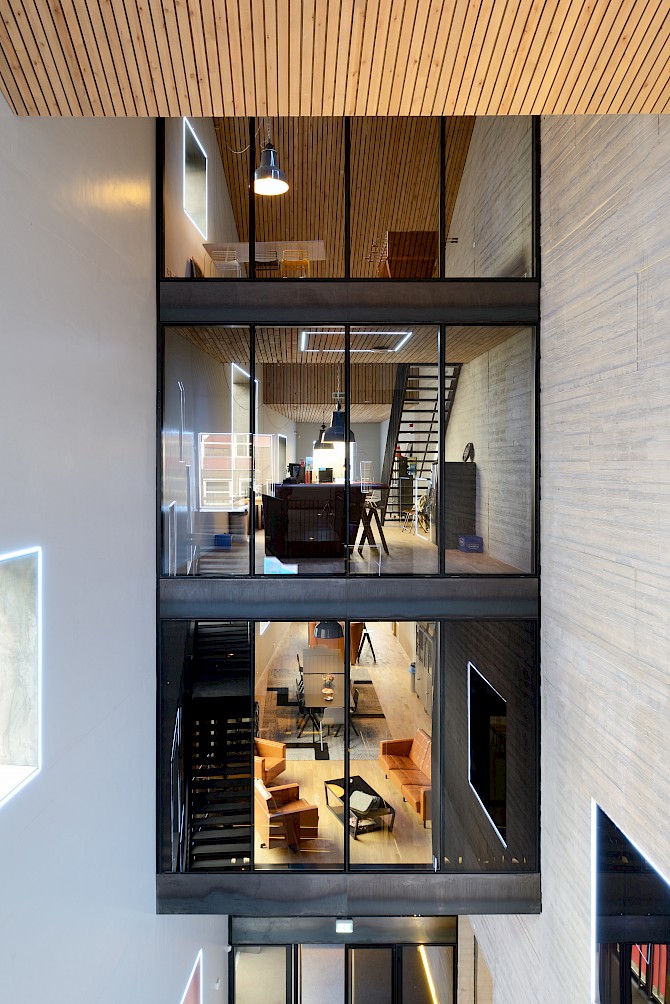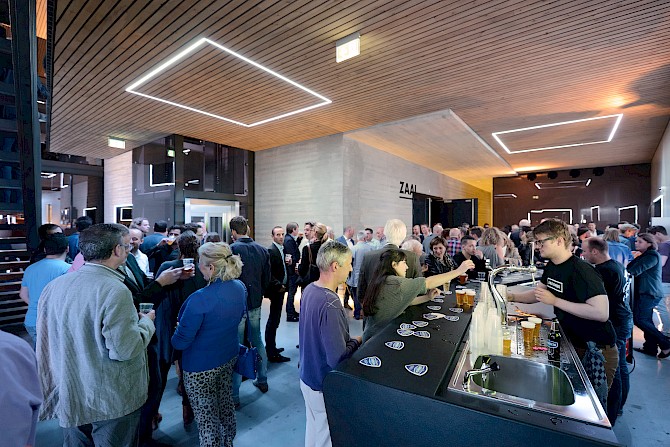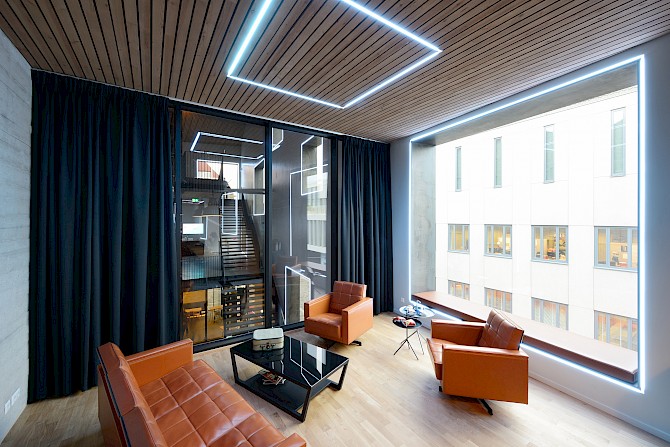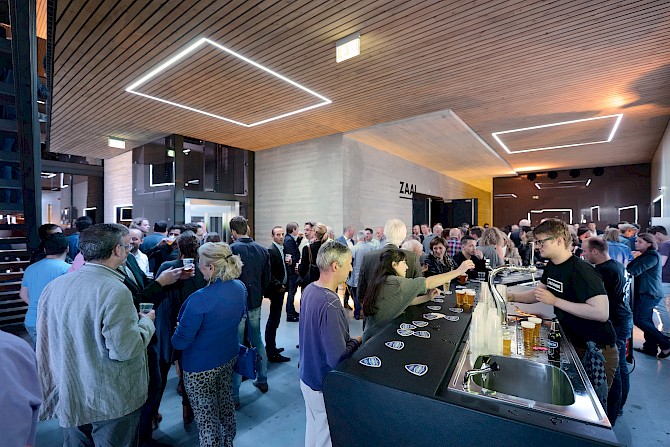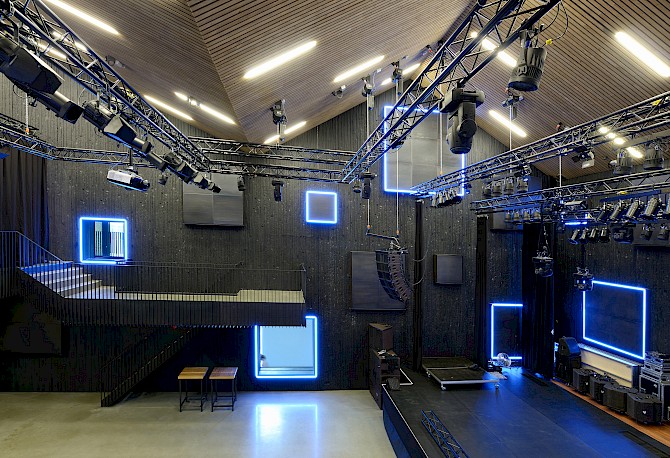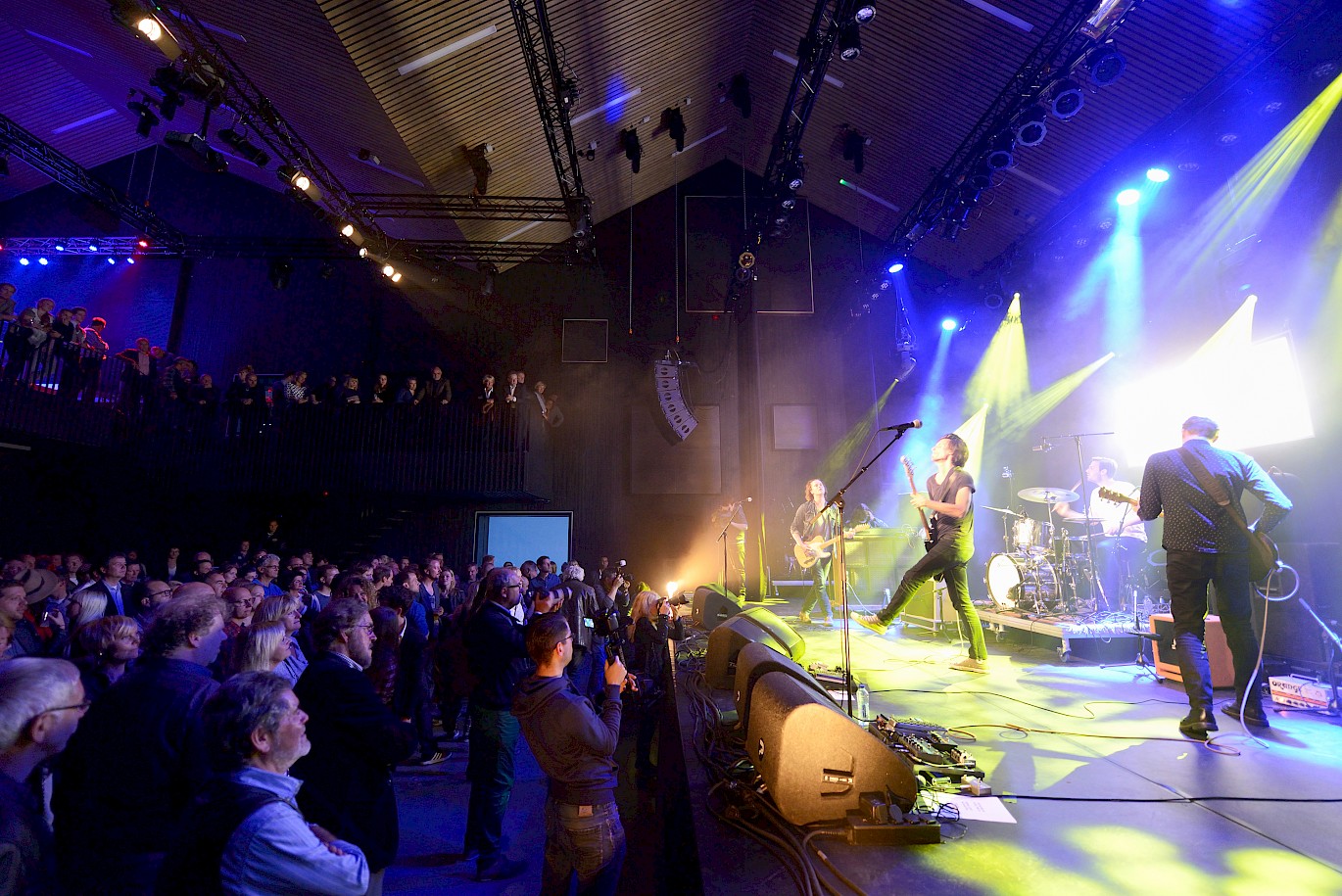 Large windows puncture the façade to allow for a glimpse of the activities inside and vice versa. By positioning the hall above the ground floor and giving it a central position on the site, it was possible to wrap all public functions underneath and around; the entrance, the pop café, rehearsal rooms and loading dock at street level. The programme is positioned in such a way to create an open, transparent atmosphere that on the ground level creates an inviting connection to the urban context.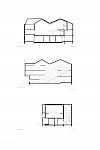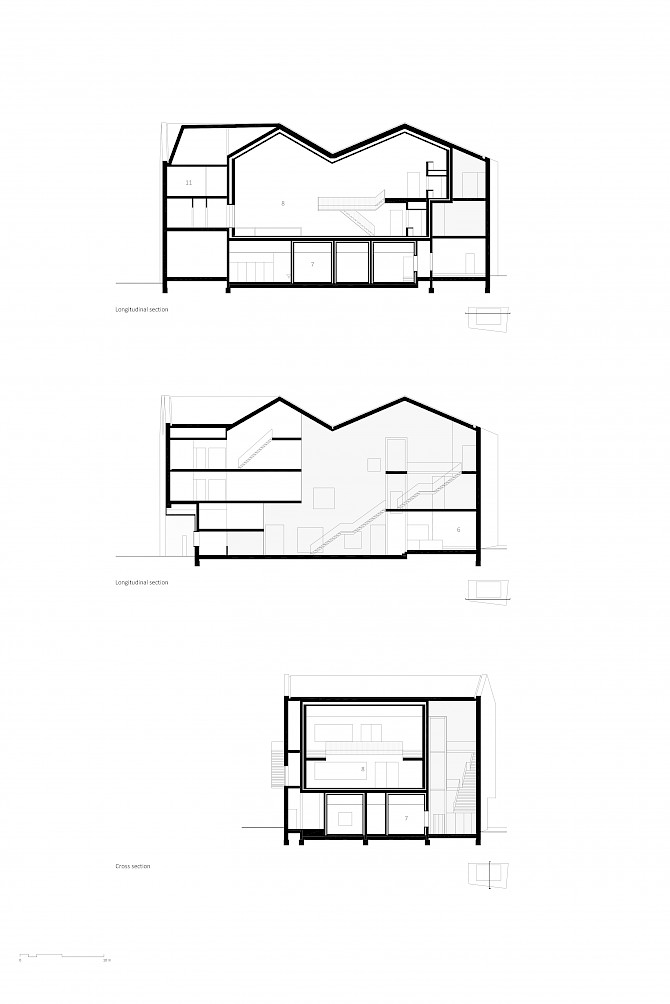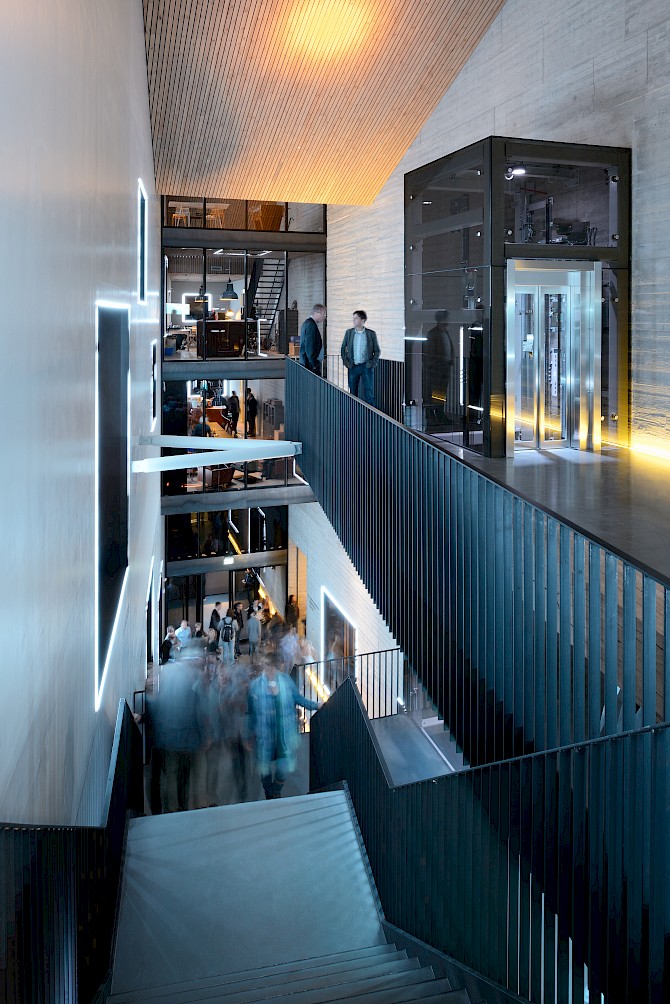 ---
Location: Venlo, The Netherlands
Stage: Completed
Function: Cultural
Program: Pop venue, studios, popcafe
Gross Floor Area: 2,500m2
Date commission: 2012
Date construction: 2013 - 2014
Design Team: Hesh Fekry, Henk de Haas, Jeroen Kreijne, Raul Forsoni, Gianna Bottema
Client: City of Venlo
Contractor: Aannemersbedrijf Jongen, Venlo
Structural engineer: ABT, Delft
Acoustics & Engineering advisor: Peutz bv, Zoetermeer
Photographs: Allard van der Hoek
©Van Dongen- Koschuch