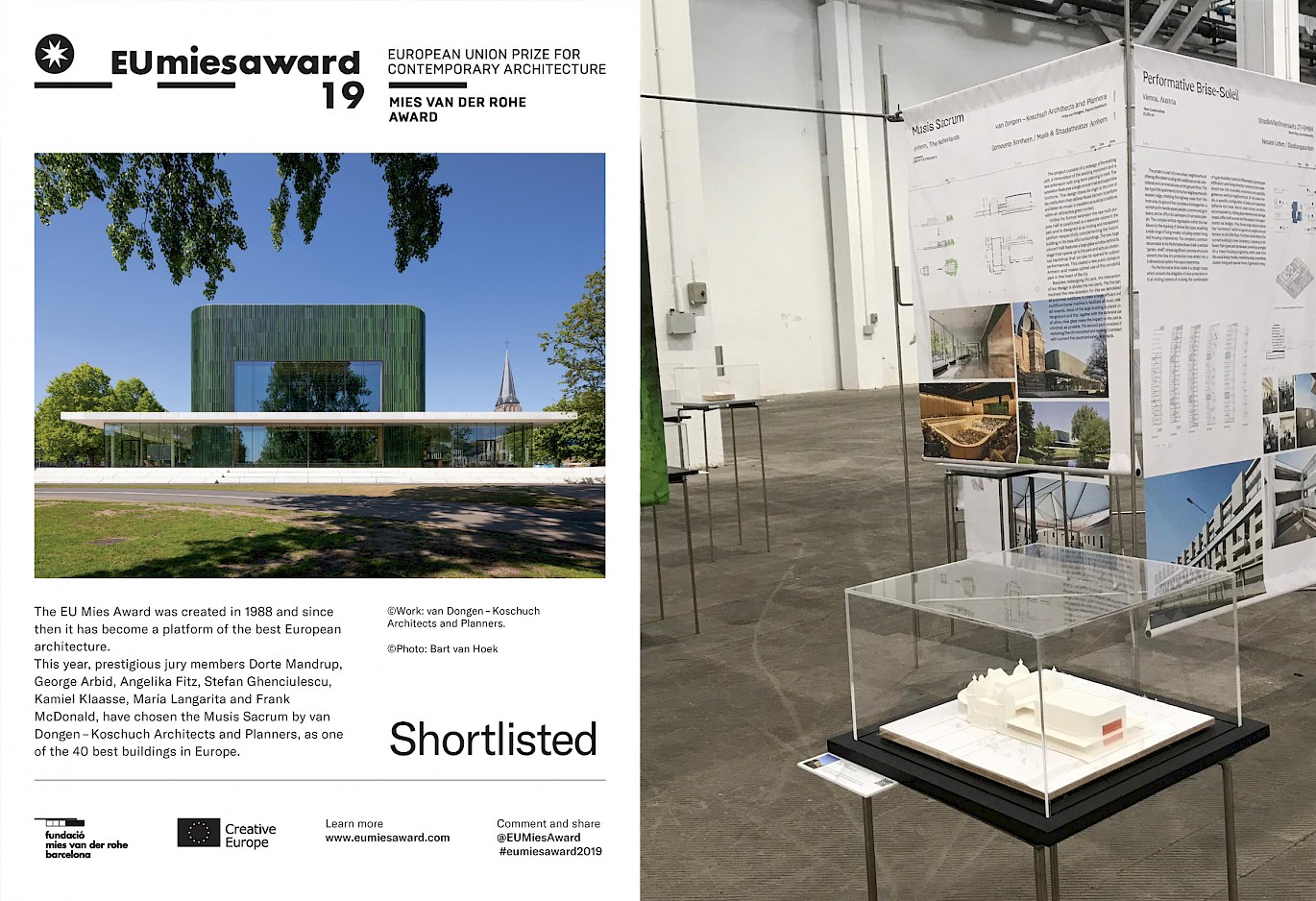 2019.05.10 - Musis Sacrum guided tour to follow Mies van der Rohe exhibition in Barcelona
The EU Mies Award was created in 1988 and since then it has become a platform of the best European architecture.
This year, prestigious jury members Dorte Mandrup, George Arbid, Angelika Fitz, Stefan Ghenciulescu, Kamiel Klaasse, María Langarita and Frank McDonald, have chosen the Musis Sacrum by van Dongen - Koschuch Architects as one of the 40 best buildings in Europe.
From May 7th you can check our project on an exhibition organized by the EU Mies Award, presenting the 383 nominated works and focusing on the 40 shortlisted buildings with models, videos, drawings and other architectural tools to make these works understandable to all. The exhibition takes place in Palau Victória Eugénia, Barcelona, until June 10th...
The Fundació Mies van der Rohe, the European Union Prize for Contemporary Architecture – Mies van der Rohe Award and Koschuch Architects would like to invite you also to Arnhem, where a celebration and guided tours will be offered throught the building. This will happen next Friday May 17 at 4.30pm!