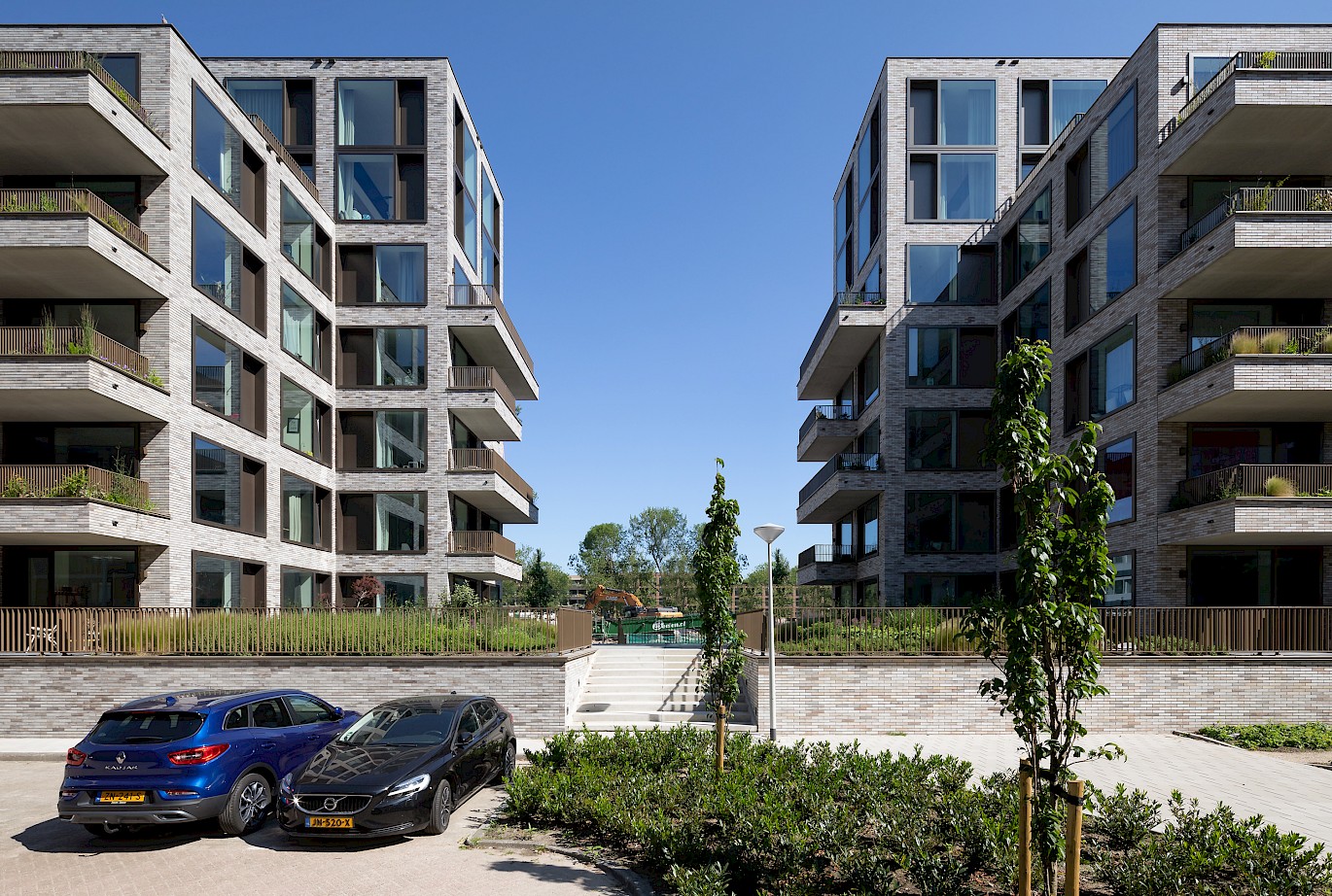 2022.07.21 - Mannoury - Project Urban Photosynthesis
"Amsterdam has been dealing with more extreme heat, drought, and rainfall. To ensure that Amsterdam remains livable and safe, we need to adapt to the consequences of climate change and its increased pressure on the city. Roofs of buildings like Mannoury are an ideal setting for this.

Mannoury is a great place to live for people, but it is also home to a unique smart roof research experiment: Project Urban Photosynthesis, initiated by Aedes in collaboration with the City of Amsterdam, ECOFYT, Permavoid, Techniplan Adviseurs, SDR Elektrotechniek BV and KWR Water Research Institute and co-funded by TKI Watertechnologie.

With this project we hope to prove that a blue-green roof with solar pannels, is not only feasible, but also contributes to the future-proof city and encourages others in the industry to follow. This is today, more relevant than ever.

Thanks to all partners for making Project Urban Photosynthesis happen!"
Aedes
To know about the project please follow the link: