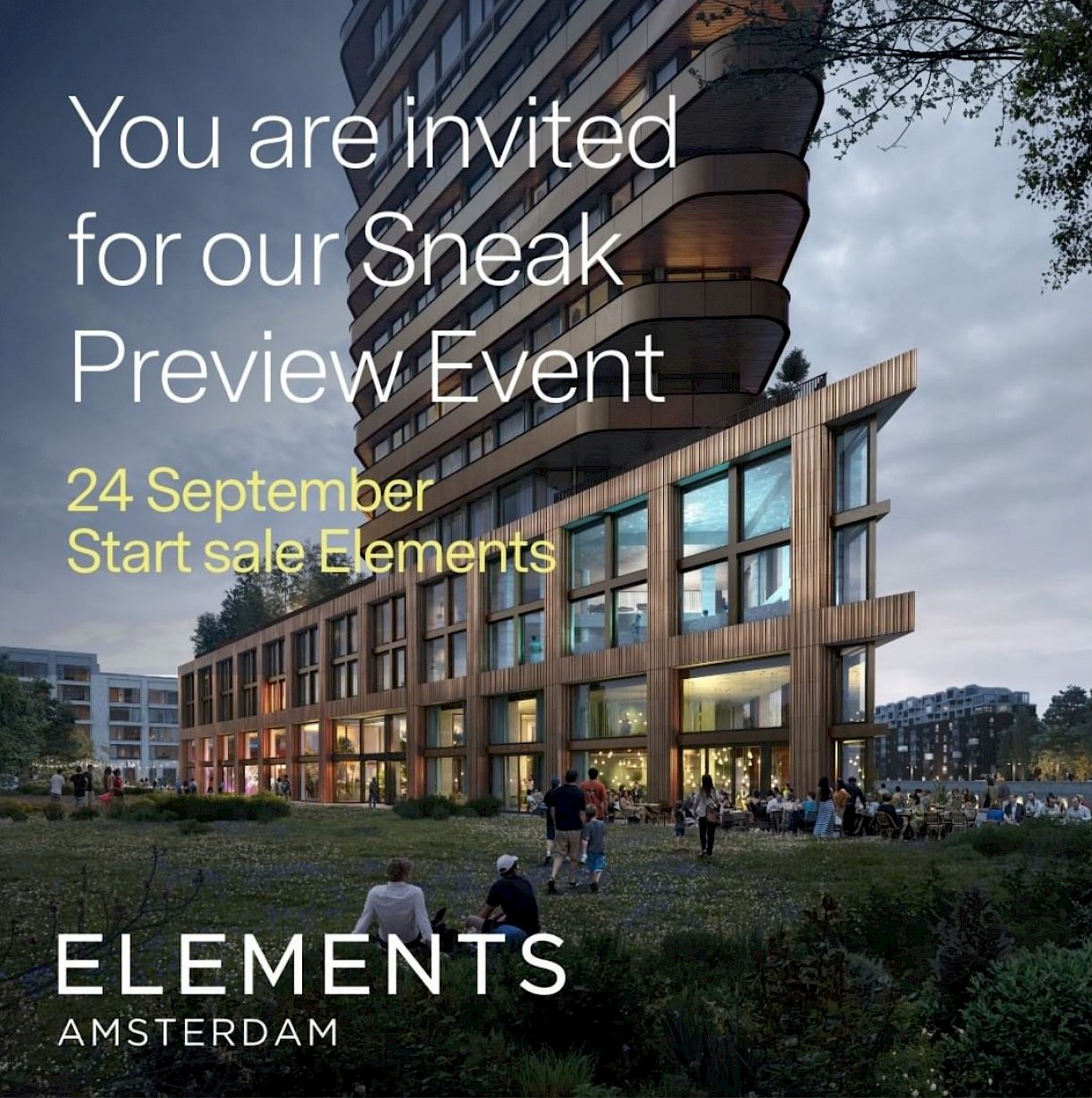 2022.09.20 - 'Elements' Sneak Preview Event and Start sale event
On the 24th of September, the team of Elements will host a Sneak Preview Event about Elements Amsterdam. In this first meeting you can be informed about all the details of the future building over a cup of coffee. The event will take place in a venue very close to where Elements will rise, so you can already get a feeling of the spot and the amazing view.
In parallel to this, the event will also overlap with the start of the sale of the first 11 apartments.
During the event Patrick Koschuch and Maikel Super from Koschuch Architects will be present to provide informal information from the designer's point of view.
To register for this or future events please follow their website:
To keep being updated please also follow the process on their Instagram page:
elements_amsterdam