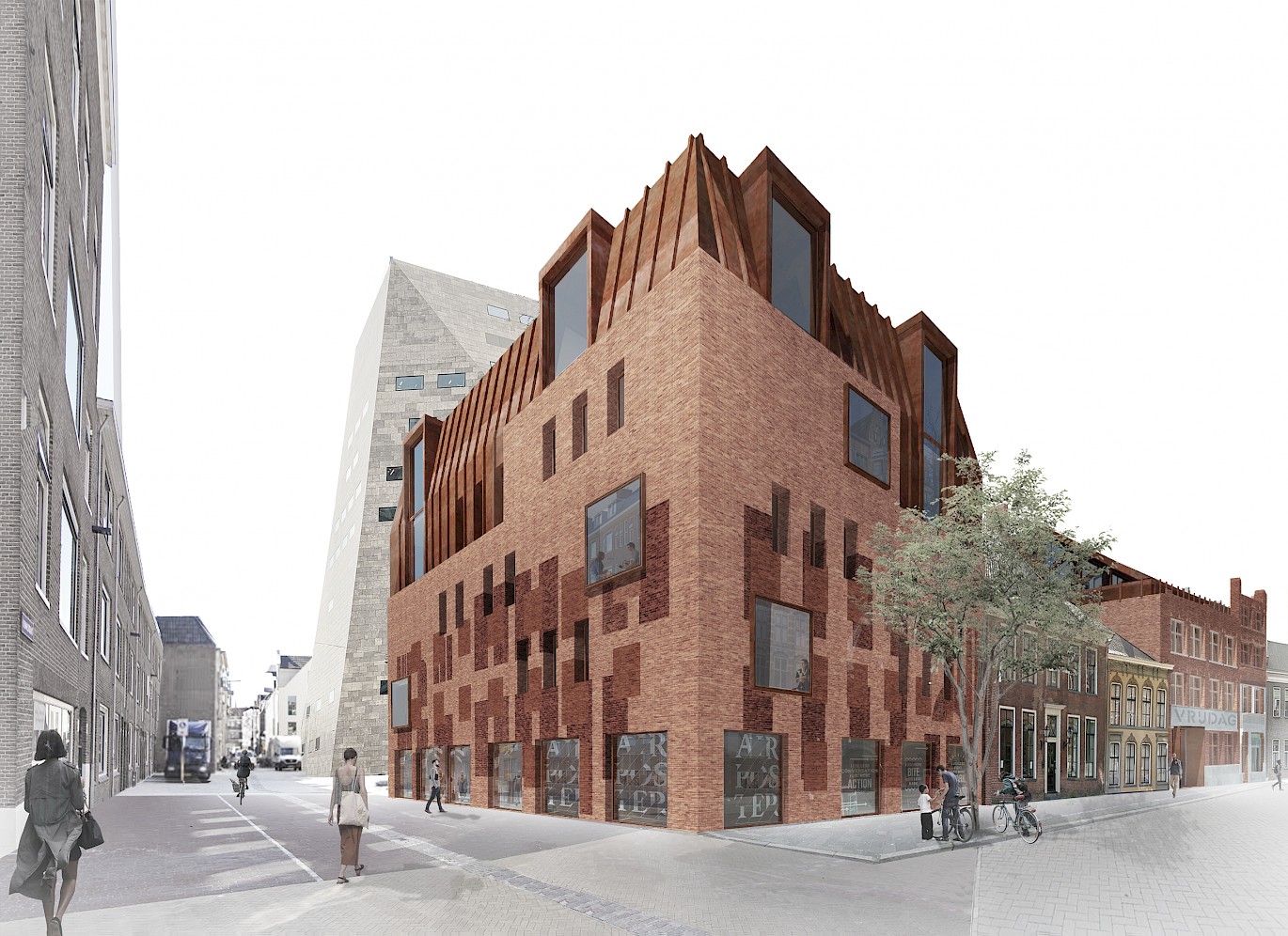 2021.06.18 - Koschuch Architects and Next Architects win Competition 'Vrijdag Cultural Centre' in Groningen
In collaboration the team Koschuch Architects / NEXT Architects created the winning design for the new house for the amateur arts in the historical city centre of Groningen. It concerns the redevelopment of the block next to Forum Groningen, on the Sint Jansstraat and the Nieuwe Markt. The design includes new buildings that will form a whole together with existing national monuments.
The new building for VRIJDAG will soon accommodate a multitude of courses in the field of music, theater and visual arts and will contain a theater hall and a concert hall that will be equipped for use by amateur artists.
To know about the project please follow the link: